SPANISH TAVERN OF MOUNTAINSIDE
VETERAN'S DAY LOBSTER SPECIAL
MONDAY 11/11/19
TUESDAY 11/12/19
We'll be offering:
TWIN MAINE LOBSTERS $23.95
STEAM OR BROILED
( Sharing Charge $ 8.00 )
While supplies lasts
(No promotions or Rewards honored on any table where any of these items is ordered)
---
Know someone else who would be interested in this special?
Share with family and friends.
Spanish Tavern Mountainside, 1239 US Hway 22, Mountainside, NJ 07092
SPANISH TAVERN OF MOUNTAINSIDE
YOUR PLACE
Enjoy a memorable and hassle-free Thanksgiving dinner at home, carefully prepared and packed by our chefs.
Roasted turkey ready for the carving.
Spanish Tavern Stuffing
Green Beans and Carrots
Giblets Gravy
Freshly made Cranberry Sauce
Yams and Mashed Potatoes
Portuguese Dinner Rolls
Our Baker's Pumpkin Pie or Apple Tart

6-8 people $180 / 9-10 people $200 / 11-14 people $220
Please place your order by November 27th. It will be ready to be
picked up between 10am and 12 noon on Thanksgiving Day.

Place your order online
or call us at 908 232-2171
---
OUR PLACE
On Thanksgiving Day the Spanish Tavern will open from 12 Noon until 9pm.
Guests will have a choice of ordering from our regular dinner menu or
our Special Thanksgiving Dinner which includes:
Soup du Jour
Choice from two appetizers,
Main Course of Turkey and traditional garnishes,
Coffee or Tea
choice from two Desserts.

$29.95 / Person. Children $14.95. Tax and Gratuity not included
Click here to view the menu
Reserve your seats online
Brown Paper Package
Going somewhere and need a gift for the host?
Purchase a gift card to our restaurant.
SPANISH TAVERN OF MOUNTAINSIDE
LOBSTER LUNCH SPECIAL
MONDAY – THURSDAY
11:30 – 3PM
STARTING OCTOBER 1ST
(ALL MONTH LONG)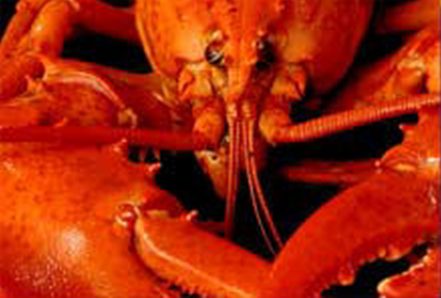 1 1/4LB MAINE LOBSTER
$15.95
STEAM OR BROILED
OR
STUFFED LOBSTER
$19.95
(No Promotional Certificates or discounts accepted on any table where anyone orders from this special)
THANKSGIVING AT SPANISH TAVERN